For I know the plans I have for you," declares the

Lord

, "plans to prosper you and not to harm you, plans to give you hope and a future."  ~Jeremiah 29:11  
According to a study by BibleStudyTools.com, Jeremiah 29:11 is the most popular verse in the Bible!  And why wouldn't we love it?
God has a plan for our life. Check.
Plans to prosper us and not harm us. Check.
Plans to give us hope and a future. Check. 
But I have to say what I love most is that God didn't just say He has plans for our lives, He declares it! Webster's Dictionary defines 'declare' as an official announcement, a proclamation, to make known or state clearly. God doesn't just know His plans for us, He is pumped up about 'em and can't wait to tell us all about it!
We have all seen the words of Jeremiah 29:11 beautifully displayed as a colorful graphic on greeting cards, painted on plaques and embroidered on pillows. You may have included the verse in an e-mail to a friend struggling with life's messy issues. It's easy to share with anyone dealing with the heartache of a bad diagnosis, a lost job, a failed marriage or a lousy score on the SAT. It's comforting, so of course it is our "go to" verse when someone is struggling and desperately needing confirmation that God loves them. 
There's just one problem…..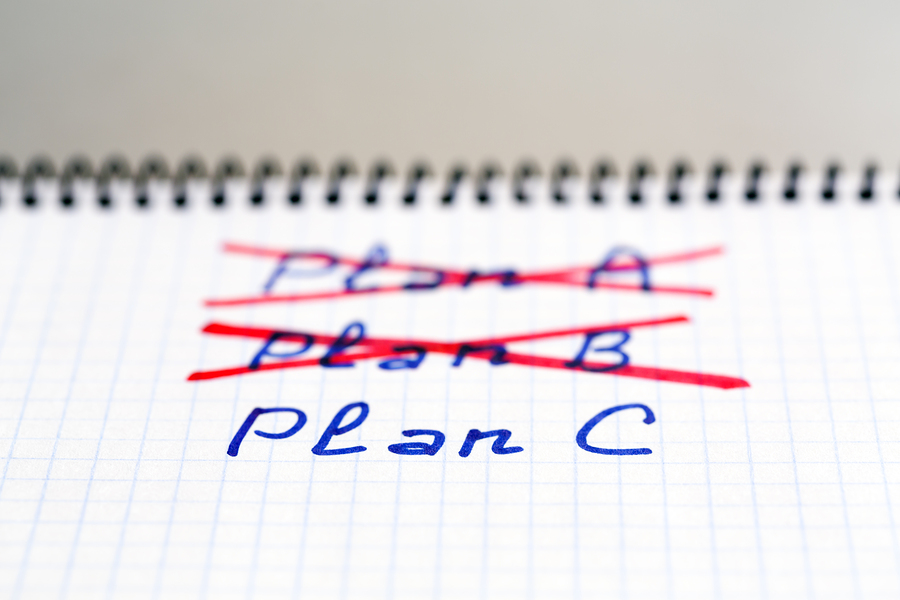 If we stop at verse 11, we only know that He has a plan for us. If we stop at verse 11, we won't know the plan until we do our part…
"Then you will call on me and come and pray to me, and I will listen to you.
You will seek me and find me when you seek me with all your heart."  ~Jeremiah 29:12-13
Yes, He has a plan for us. And as we read in Ephesians 3:20, He is able to do more than we could ever imagine, according to His power that is at work in us. But are we plugged into that power source? Daily? Hourly? And when we share those comforting words with our friend, do we stop at verse 11 or do we emphasize the need to go to our Lord in prayer?
It is great to love Scripture and memorize our favorite Bible verses, but it's even more important that we know and love the Writer. Verses 12 and 13 tell us, plain and simply, that He is more than willing to reveal His plan for our lives but we have to do our part. We must call on Him. Pray to Him. Seek Him. And when we do that, He promises to listen to us when we seek Him with all of our heart.
If you are struggling to know what God has planned for your life, I pray that you start each day with the author and perfecter of your faith, Jesus Christ. Call on Him.  Talk with Him. Sit with Him. Love Him. And the next time you share this comforting verse with a friend in need, don't forget to include verses 12 and 13.

Ephesians 3:20, Hebrews 12:2, Psalm 90:14

Go to Women of the Way Ministries to check out BLOGS written by some of my faith-filled girlfriends!