When I stand in line at the grocery store, I feel those photo-shopped women on the magazine covers staring at me!  I know they are whispering to each other…
"Oh good Lord, do you see what she's wearing?  And no makeup!"
"Cutting back to one small meal and a few carrot sticks a day would do her a world of good."
"The poor dear is wearing those sensible shoes again…tsk, tsk."
"Oh my, look at those scraggly little nails of hers."
"Bless Her Little Pea Pickin' Heart!"
Does anybody else feel the pressure to be rail thin, stylishly dressed and flat-out beautiful?
Can I get an AMEN?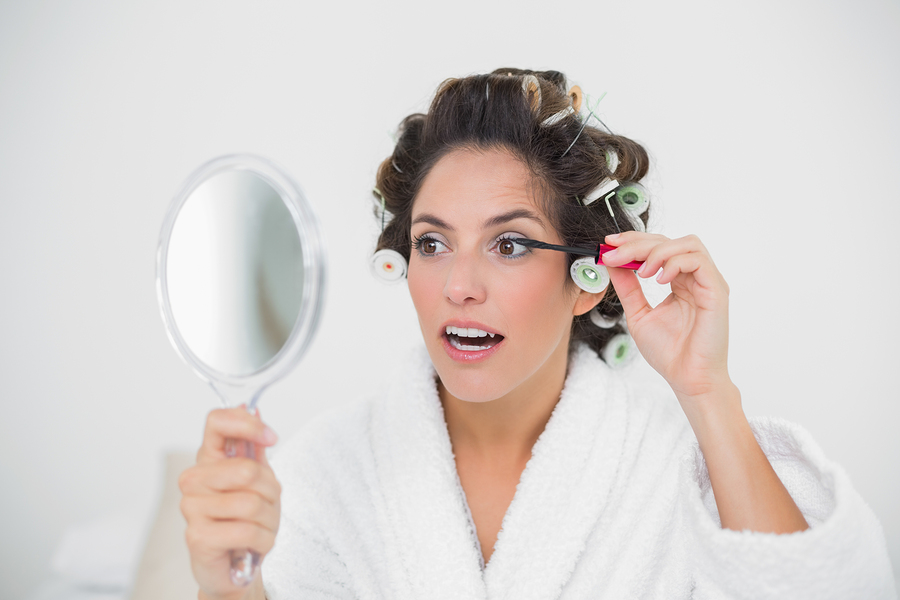 An April 2013 article in FashInvest: Where Fashion Meets Finance said women across the globe spend $426 billion a year in beauty products.  That is drastically more than most country's military defense budgets.  And all we're fighting off is aging!
To be fair I contribute my fair share to the beauty industry's global economy, but when I read that the cosmetic company MAC sells on average 1 lipstick and 1 eyeshadow every 2 seconds, I was shocked!
I admit there's nothing better than wearing an outfit I feel good in, especially when I'm having a good hair day. Y'all know what I'm talking about!
God wants us to feel good. But He wants us to live for Him, not for the approval of others…especially strangers. His Word is clear in 1 Samuel 16:7b
"The Lord does not look at the things people look at.  People look at the outward appearance, but the Lord looks at the heart."
And in 1 Peter 3:3-4
"Your beauty should not come from outward adornment, such as elaborate hairstyles and the wearing of gold jewelry or fine clothes.  Rather, it should be that of your inner self, the unfading beauty of a gentle and quiet spirit, which is of great worth in God's sight." 
I confess…
Tomorrow morning I'll shower using fancy soap and scented oil. I'll use salon purchased shampoo and conditioner and slather my body and face with luxurious creams and lotions. I'll use a half-dozen products and styling tools on my hair. Then I'll carefully apply makeup, eye shadow, mascara and blush.  Last but not least, I'll pick out something to wear that will make me feel good.
We all want to look at feel great but in the end, being attractive has very little to do with our facial features, the length of our hair, the height of our heels or the size and shape of our body.
being attractive is not about how we

look

 
it's about how others

see

us
We are irresistibly attractive when we are loving, joyful, kind and good and gentle. We draw others near when they know we offer sincere and faithful friendship.  Galatians 5:22-23
Think of all of the people you love dearly. Are they physically beautiful? Do they have gorgeous eyes and pouty lips? Is their face wrinkle-free? Do you love them because they have great hair or wear stylish clothes?
Of course not! You love all those folks for who they truly are.
When someone looks at you today, do you want them to notice the stuff you'll wash off tonight?
Or do you want them to see the unfading beauty of your kind, loving and gentle heart?
Yeah.  Me too.