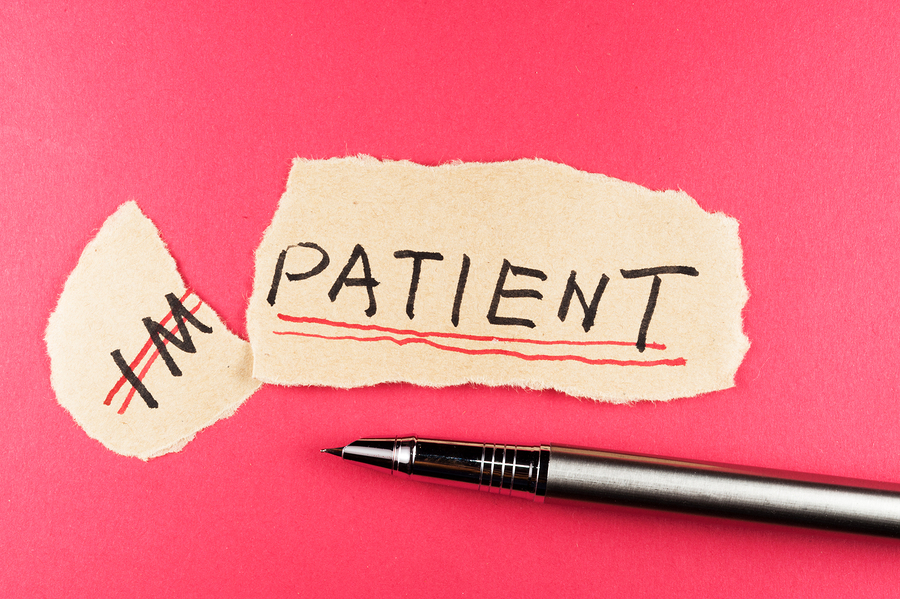 There are few areas in life where I truly am an expert. Being impatient is one of them!
In fact, I can say without question that I have achieved Rock Star Status!
What I prayed for this morning was an 'apostrophe'.

I need to turn IMPATIENT into I'M PATIENT .
I pray these scriptures into my life on a regular basis…..
A person's wisdom yields patience; it is to one's glory to overlook an offense. Proverbs 19:11
A hot-tempered person stirs up conflict, but the one who is patient calms a quarrel. Proverbs 15:18
In this world, I want to be the one who brings peace to a conflict and easily overlooks an offense. To do that, I need that 'apostrophe'. When I look to my eternal salvation, patience is even more important. There are several verses in both the Old and New Testament that encourage us to be strong, take heart, have hope and wait upon the Lord. He certainly is worth waiting for!
I heard a great quote this week about Christianity you might like…
It's Not About Me. It's Now About Now. It's Not About Here.
Can I get an AMEN?